Brand: new spring
Applicable age: 0-3 years |3-7 years |7-10 years old
Packing: OPP bag
Foreign trade: no
Categories: infant AIDS
Category: letter stickers
Function: no
Customized processing: no
Electric: no
Material: EVA
Origin: Yiwu
Support: not supported
Whether you can DIY: Yes
Name: children's cartoon stickers
Packing: OPP bag
装箱数量: 600 个 / 箱
A 24 posters, the pattern does not repeat
Talk about: the textures are baby love, monthly sales ever, brightly colored, nontoxic materials, playing baby can rest assured that, even the baby accidentally put it in your mouth is not related.
Can be custom-made according to customer requirements and design,
细节图: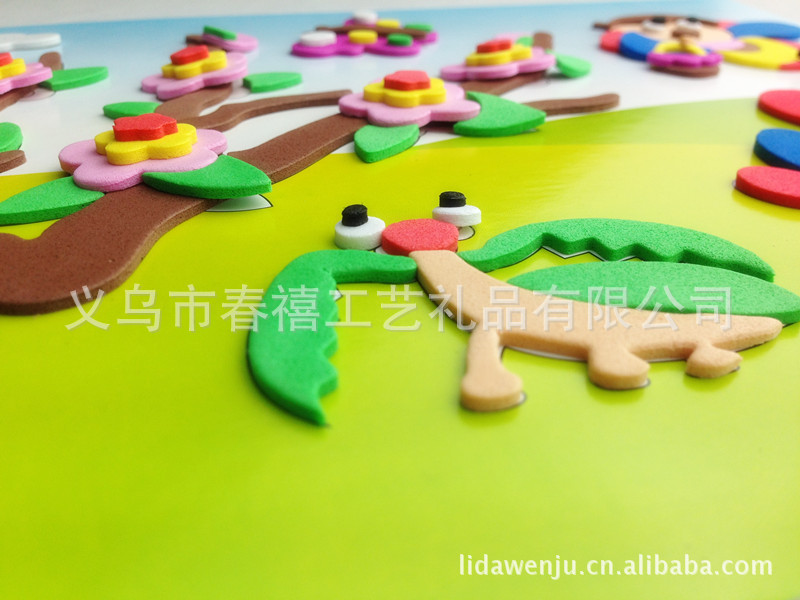 A: how to order
① wangwang online chat, EMAIL, QQ and so on,
II telephone contact (13967426989) be disclosed to your request, thank you!
Two: order process
Provide customers with design drafts, we confirm the file OK , customers paid proofing costs, our design proofing and sending out samples. (Sample orders return).
Customer confirmation samples OK , sign production contracts, customers pay for 30% deposit, we arranged the mass production, mass OK (photo or confirm send production samples or customer in person inspection), customers pay the balance, we arrange shipping if it is exported See copies of bills of lading payment can also be seen we issue VAT invoices to pay.
Three: custom-made according to customer requirements
Us according to the customer's specifications, design, quantity production
Thursday: before buying please contact Mong Kok
Customers can contact Mong Kok before purchasing, please Lord, asking to purchase the commodity situation, transportation and other situations, so as to allow you to accurately informed of the commodity in question, but also to reduce and avoid unnecessary misunderstandings.
其他款式推荐: